Be the first to know about property updates and special deals!
Where Elegance and Country Charm create a unique experience.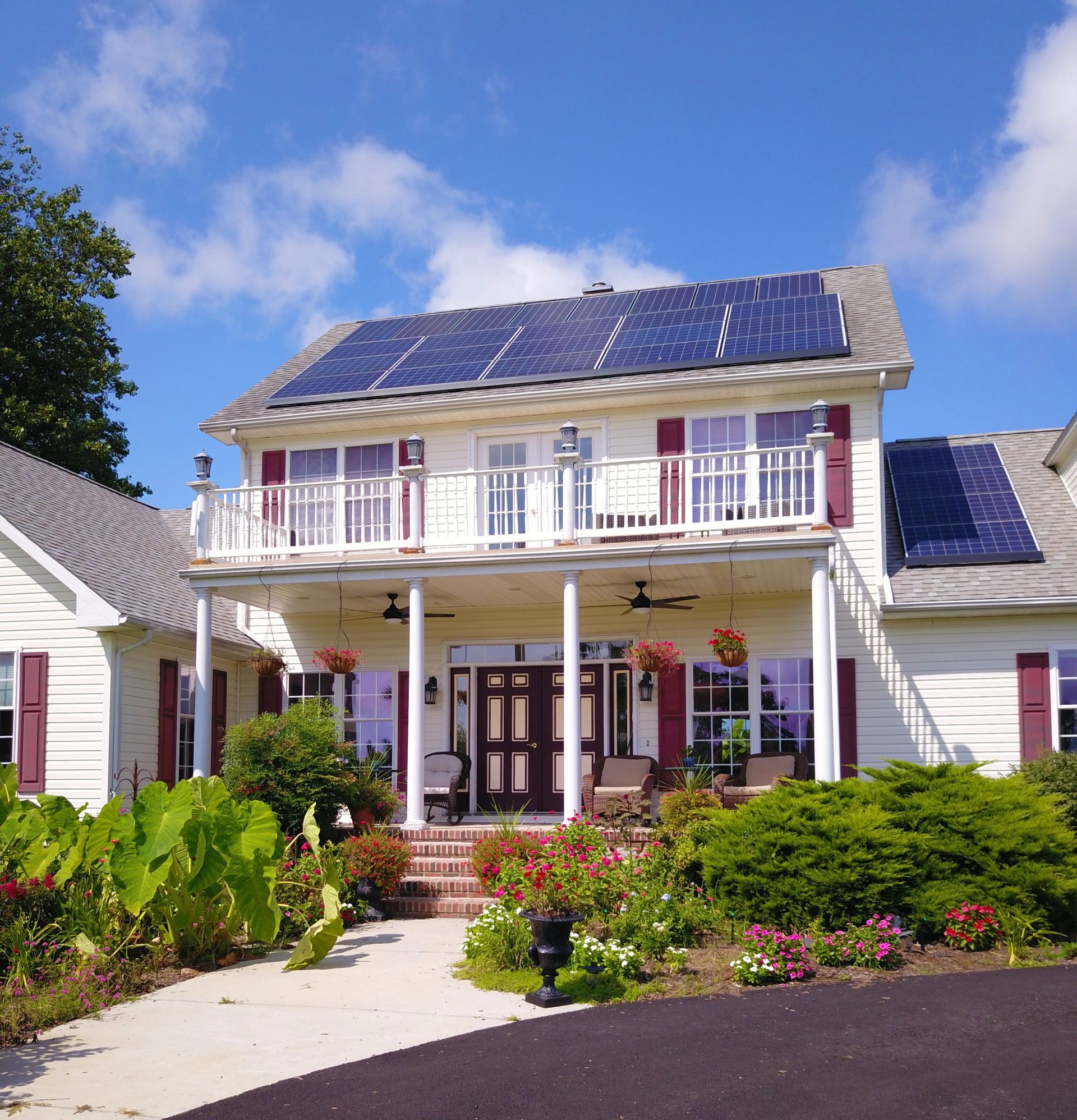 Iona Stables is a 35-acre working horse farm that has been owned by the same family since the 1880's.
The current home was built in 2003 by Robert and Linda who share a deep love for the land, the solitude, and the peace it provides to the soul.
The estate name of Iona, was inspired by an island off the coast of Scotland that was founded by St. Columba and known as the center for spiritual renewal for over 100 years.
In recent years Robert and Linda have decided to share their blessing as a bed and breakfast. It is their desire that Iona is also a place for rest, renewal and spiritual awakening to all who visit their home. They thoroughly enjoy serving others and feel very fortunate for the opportunity to meet new and interesting people that they would not have met otherwise.
Come stay with us and learn why our unique property, thoughtful amenities, and unparalleled hospitality have our guests returning time and time again!
Beach: Iona is located just 30 minutes from Lewes Beach and about 40 minutes from Rehoboth and Dewey Beaches. If you're looking to avoid big crowds and big waves, we're only a few miles from the public beach in the quiet, quaint, bay town of Slaughter Beach!
Boating & Fishing: Iona is situated just three miles from the Delaware Bay and fifteen miles from the Atlantic Ocean! The public boat launch to the Delaware bay is only four miles away. Cedar Creek runs along the back of our property and is a great place for kayaking. The Cedar Creek estuary is a pristine waterway that has not been crowded by developments making it a wonderful spot for both salt and freshwater fishing.
Shopping: Rehoboth offers many tax-free shopping outlets, which makes Iona a great pre-Christmas place to stay as you do your Christmas shopping. You can catch all the deals and come back to the quiet seclusion of Iona.
Healthcare: We are located five minutes from the new Milford Bayhealth Complex. For those needing overnight accommodations while family members are in the hospital, we offer one night or multiple night stays. We also offer extended stays for hospital staff that are working short term contracts.
Sports & Fitness: Located just nine miles south of the DelTurf Sports Complex. We are just off of Route 1 so it is a straight shot up the road to the facility. For our fit friends, Iona offers a 4 and 5-mile pre-mapped running guide surrounding the property as well as use of the workout machine on our basement (along with our pool and foosball tables).
I spent four nights at this lovely bed and breakfast while consulting in Milford, Delaware. The property is huge and well kept with a lakeside view and horse stables, the rooms were charming with all the essential amenities, the breakfasts were delicious and varied, but far, far in a way, the most delightful part of the visit was my morning chats with the hosts Robert and Linda Muncy. Their grace and charm are only exceeded by their hospitality and engaging conversation. There was a certain calm serenity to this slightly secluded and private retreat. I highly recommend booking a reservation and enjoying a lovely weekend (or better yet, weekday) getaway. I give this hidden retreat top marks!
Robert and Linda are the absolute sweetest! You will LOVE their beautiful home surrounded by gorgeous nature. Breakfast was hands down the best I've had in a LONG time with so many delicious options. My sister and I wish we had planned to stay for more than just one night, and we will absolutely have to return soon! They personalized our stay in such a way that made us feel extremely welcome.
Robert and Linda's warm hospitality created a welcoming and relaxed atmosphere to enjoy the beautiful sunsets and DELICIOUS breakfasts. They could not have been more accommodating . . . from before our arrival to our departure, Robert and Linda thought of everything!
The bar for AirBNB has been set so high with Robert and Linda. There are no words to describe how they made us feel welcomed and special every day we were there. If you are reading this, book it.....you will not find a better place to stay.
I can not express what a wonderful stay we had. Robert and Linda had a beautiful home and the views from our room were amazing! I have dietary restrictions and they not only offered a wonderful breakfast with stuff I ENJOYED, they clearly understood my diet restrictions and many others and were happy to accommodate. My husband and I eat the exact opposite and we both had a beautiful spread. The rooms were clean and had everything we needed. We felt so comfortable and won't be staying anywhere else when we are in the area!
We had a wonderful experience at Iona Inn! Such a beautiful and convenient setting -- away from the beach crowds yet super close to one beach and easy access to Lewes and more. We saw eagles, foxes, and more just in the backyard, and it was a treat to get to meet the horses. A great house with lots of history in the furnishings and lovely spots to eat outdoors. Wonderful and abundant breakfasts and clean and comfortable rooms, all of which made it feel more like a much pricier traditional B & B than an Airbnb. But best of all was our conversations with Robert and Linda (and Chip, their dog, too!) -- lovely, helpful, and very flexible. We definitely hope to return!
Along with the accommodations offered at Iona, we also offer onsite parking for horse trailers and can even board your horse!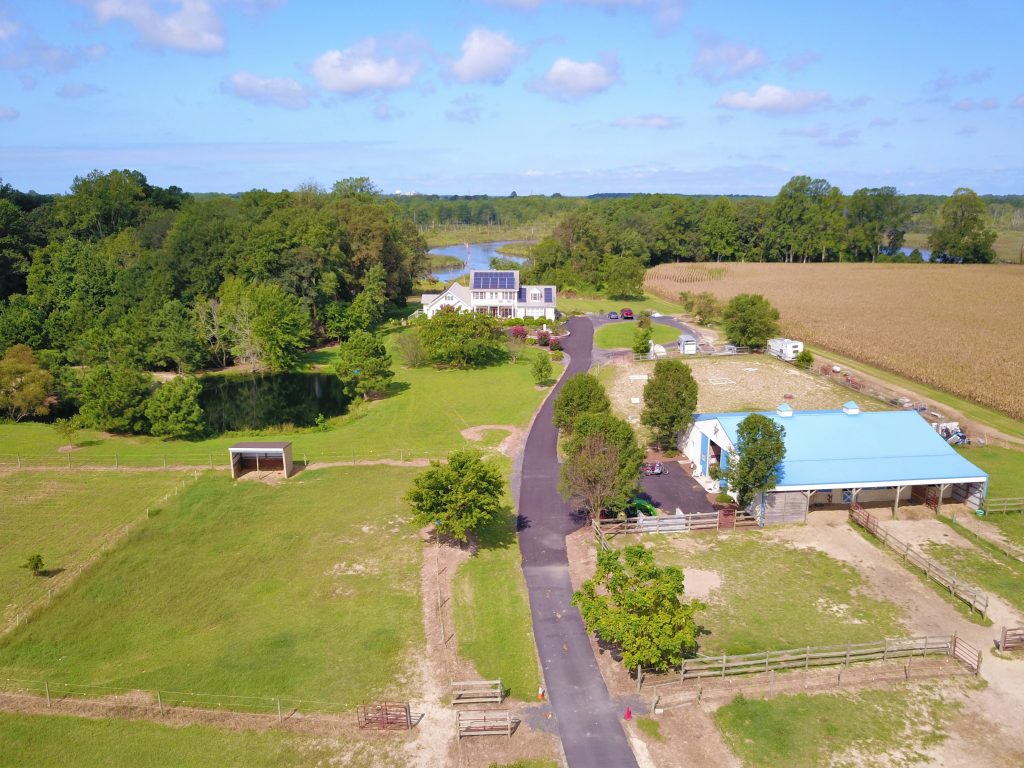 Just twenty minutes from the Delaware State Fair Grounds where numerous equestrian events take place, Iona is the perfect place to stay without having to leave your horse in the trailer.
There is ample parking and additional parking can be available for campers and horse trailers upon special request.
You are welcome to ride around the property, and there are also seasonal trails at various State Parks, both inland and on the ocean.
Please note; horses (no stallions) can only be stabled if the owner is staying at Iona and it will also be the owner's responsibility to provide feed and care during their stay.
Health records will be required up front. This includes veterinary certifications and up to date shot records.
Please contact us directly to inquire about stable fees and availability.
Guests at Iona have access to the first-floor dining room, great room, den, porches, balcony, and patios. You are also welcome to walk along the paths that go through the woods, along the creek and around the pond. If so inclined, we encourage you to walk through the stables and enjoy the horses.
Iona is filled with personality and heritage. Many of its furnishings are family heirlooms. In fact, the upstairs bedroom suite was made in 1830 and the downstairs bedroom suite originally belonged to Robert's Aunt Doris!
Here at Iona, we take the 'Bed & Breakfast' title very seriously. With a deep appreciation for food and a genuine love for preparing and serving it, breakfast at Iona will become a pleasant staple of your stay here. We serve a full breakfast including hot items, fresh fruit, yogurt, dry cereal and fruit juices. When booking with us you will receive a questionnaire about food allergies and dietary restrictions so that we may develop a custom breakfast menu that will change each morning of your stay!
1st Floor Single Room with Private Bath
1st Floor 2 Rooms with Shared Bath
2nd Floor Single Room with Private Bath
1.) There is a very friendly springer spaniel on the property. His name is Chip!
2.) Refrigerator space is available if needed.
3.) Fresh towels and wash cloths will be provided for visitors that stay more than three days. Laundry arrangements are available for longer stays as well.
4.) This is a non-smoking property. There is a fee assessed in the amount of $100 for those found smoking on the property.
5.) Children must be 12 years of age or older due to the home not being child-proof. There are many family heirlooms and delicate antiques around the home as well as our dog Chip who is very friendly yet unaccustomed to toddler play. Please contact us directly to discuss exceptions.
6.) We do ask that shoes be removed when walking about the house. Please be sure to bring socks or slippers for your comfort.
7.) Travelers who cancel at least 14 days before check-in will get back 100% of the amount they've paid. If they cancel between 5 and 14 days before check-in, they'll get back 50%. Otherwise, they won't get a refund.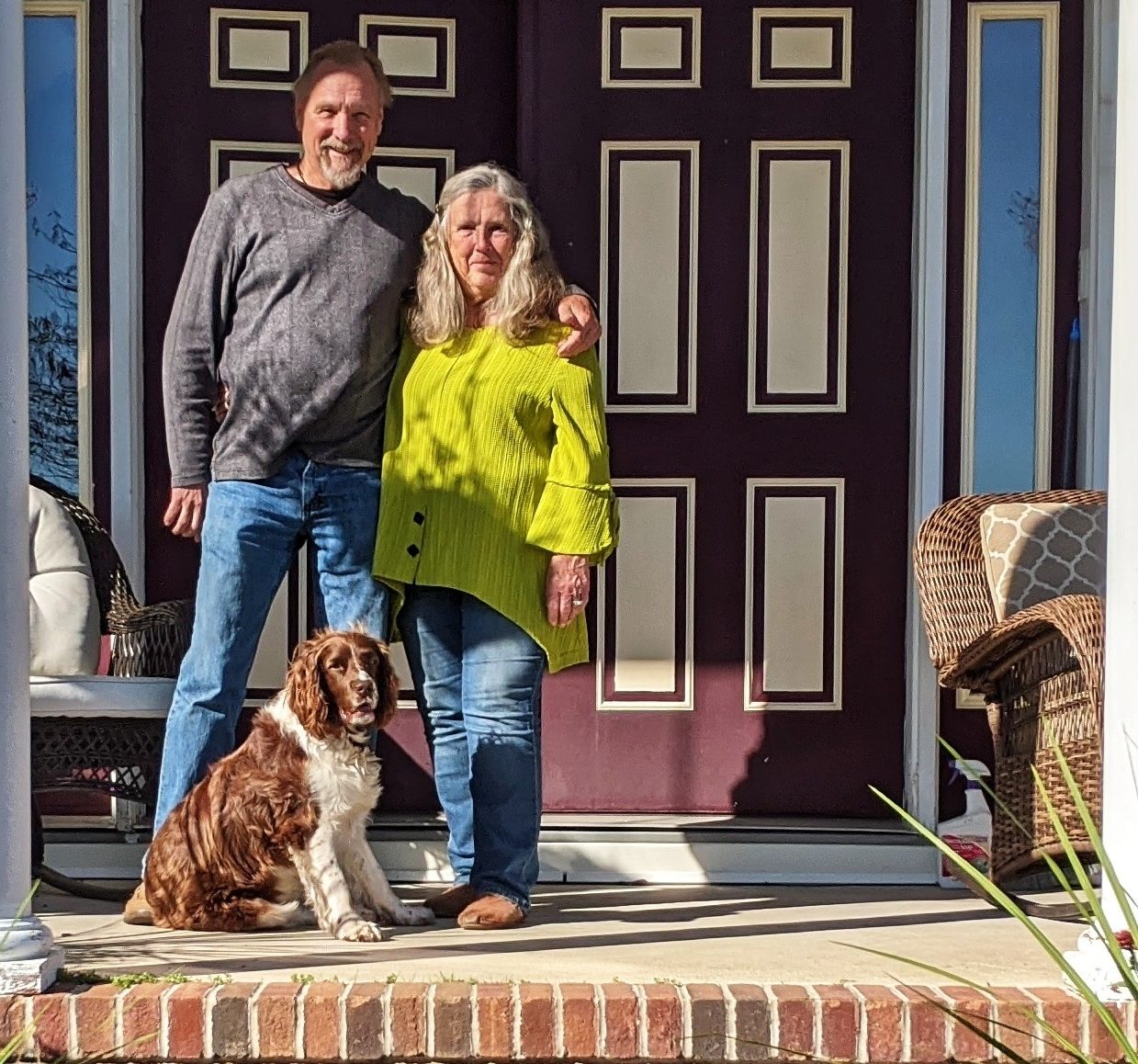 Hosts Robert & Linda Muncy will be there to greet you, serve you, and provide any information you may need regarding the local area.
To enhance the safety of all our guests at Iona Stables and Inn we have installed UV light to all the air handlers that service the house. These UV lights are in addition to the filter cartridges already in use and help to expose recirculated indoor air to UVC light which kills/deactivates micro-organisms, sanitizing the air.
This means that every 10 +/- minutes all air inside the home is disinfected from bacteria, viruses, and mold particles.
Just another way we strive to make your stay at Iona Inn as safe and comfortable as possible.
This is available to any guests who stay two or more nights and includes a custom prepared meal (for up to four people). Pricing will depend upon menu and number of guests. Available November 1st through March 31st. Please contact us to discuss pricing and menu options.
Wedding / Party / Event Package
Please contact us to discuss options.
This package includes a two night exclusive stay where no other guests will be booked at the Inn. Custom dinner is included for one night or both. Available year-round. Please contact us to discuss pricing and menu options.
Stay 2 nights and get the 3rd half price / Stay 3 nights and get the 4th night free. Check Availability
Iona Stables and Inn is located on Iona Way in Milford, DE.
Family owned and operated, our bed and breakfast boasts historical personality, serene environments, and hometown hospitality.
We would love to hear from you!